BACK IN STOCK & NEW COLORS! candidly kind cap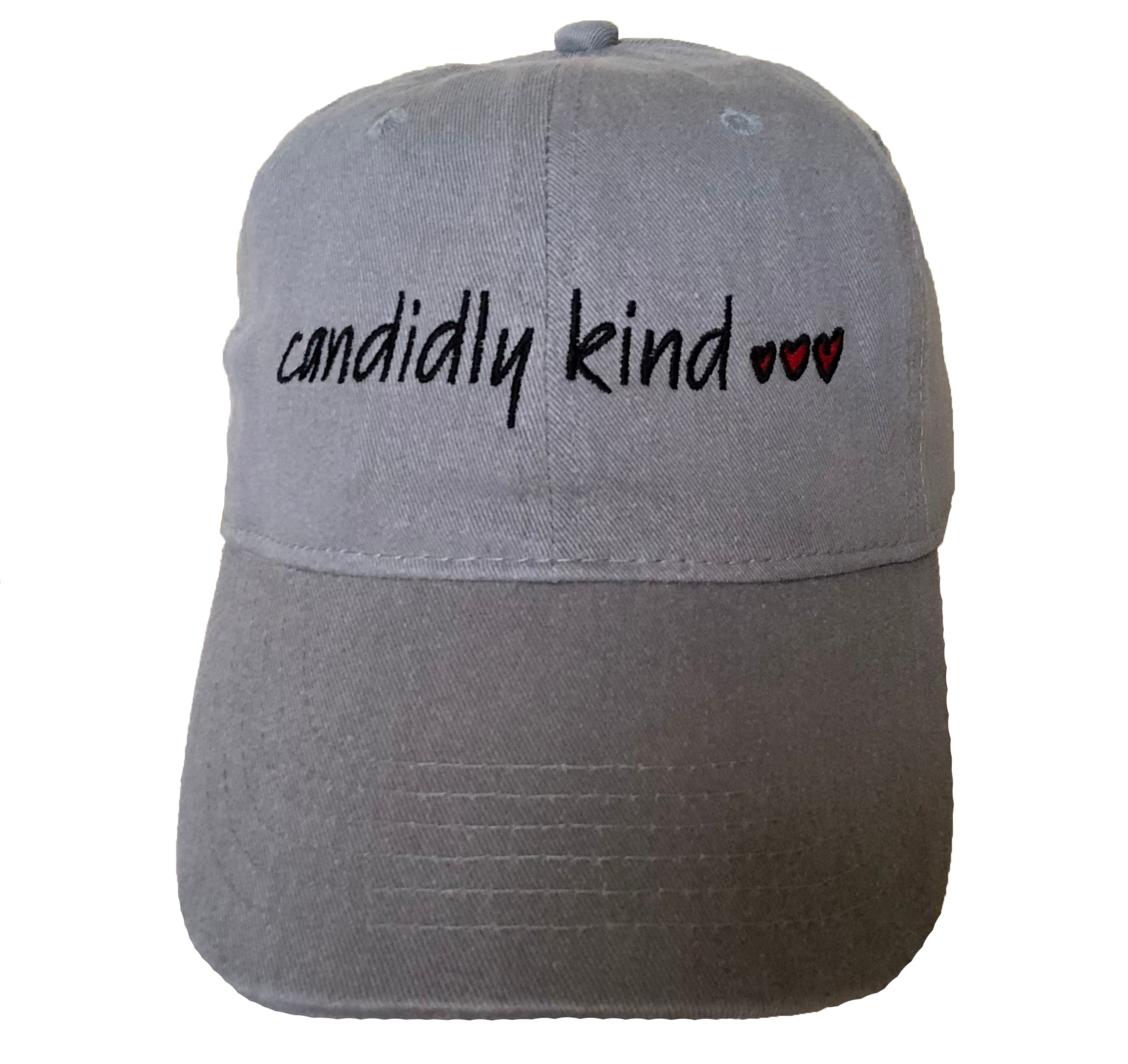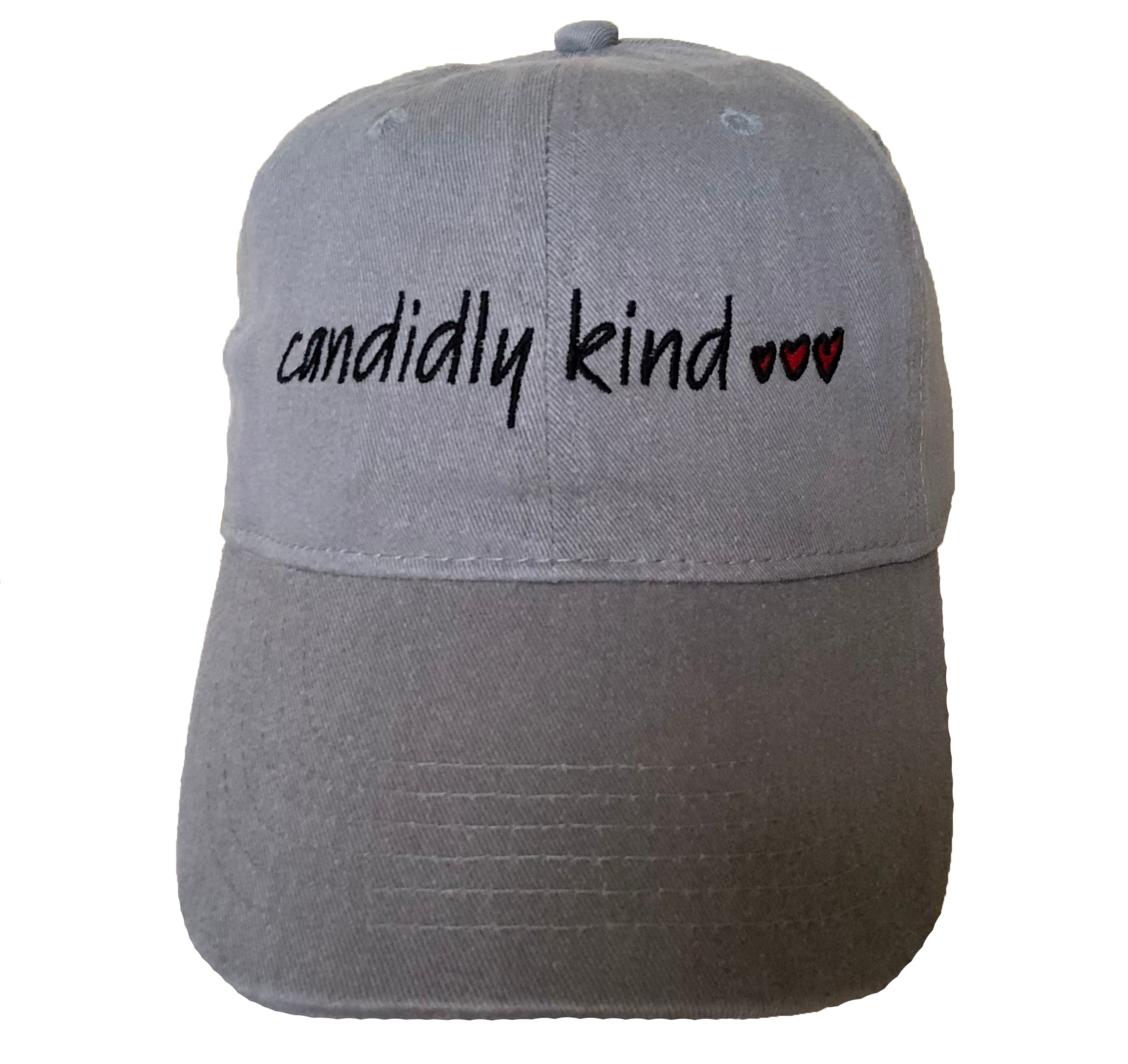 BACK IN STOCK & NEW COLORS! candidly kind cap
Rep Grace's brand (and kindness) wherever you go! Her custom designed logo (yes she painted those 3 hearts!) on caps is available 9 colors!! 50% of all logo merchandise profits goes to non profits who share the candidly kind mission to spread light, love and acceptance all over the world!
Grace's candidly kind logo is embroidered on premium comfort colors caps with adjustable back (brass clip closure…NOT VELCRO)
NEW COLORS- lagoon blue (same color as her lemonade shirt), navy and pink!! Also available in red, white, black, khaki, gray and dusty!